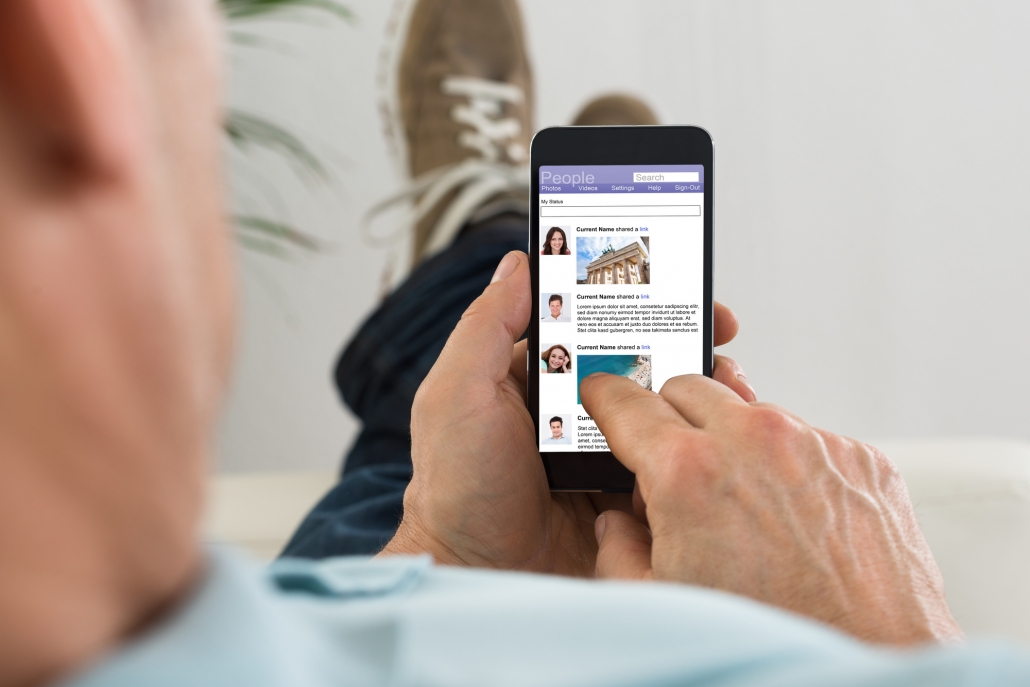 Only 42.8% of website traffic comes from desktop computers. This means that nearly 60% of people are visiting your website from their mobile devices.
This is just one reason why it's crucial to have a mobile-optimized website for your business. It's no longer enough to have a website that's merely "mobile-friendly." To gain an edge over your competitors, you need to make mobile optimization your priority.
Keep reading and we'll outline three important ways that a mobile-optimized site will help you grow your business. We'll also point you towards custom web design services to get you the results you want.
1. Improve Your Mobile & Local SEO
A few years back, mobile SEO and regular SEO were two separate things. Now they're not only intertwined, but mobile SEO is an increasingly larger factor in how well your website ranks. In Google's eyes, a mobile-optimized website earns a higher ranking than a site that isn't optimized.
Consider this statistic: Searches with the terms "near me" and "where to buy" have grown over 200% in the past few years. If your company depends on local customers in a small geographic area, it's crucial for your business to show up in search results.
Otherwise, those potential customers end up at one of your competitor's stores who is making SEO a priority!
2. Better User Experience
Have you ever tried to navigate a website on your phone, only to get frustrated and search for a different site? Maybe it was too slow and clunky, or maybe some of the site elements didn't load or appear correctly.
Remember: A website that looks amazing on a desktop could be a disaster on a mobile device. If users can't quickly open menus, watch videos, or find your contact information, they'll soon bounce to one of your competitors.
In fact, 88% of mobile web users won't return to a site if they've had a poor user experience. Mobile optimization ensures that your site loads correctly and is easy to use on phones and tablets of every shape and size.
3. Boost Time on Site & User Engagement
Mobile website optimization boosts your local SEO and provides a stellar user experience. As a result, you'll notice that visitors stay on your site longer, which increases your chances of making a conversion.
The longer someone stays on your site, the more likely they are to interact with it. They might click on your CTA links, leave a comment, or (best of all) buy something. One study found that a customer who spends 50 seconds on a product page has the highest probability of making a purchase.
You also have unique opportunities to integrate your mobile site with offline or print media, such as easy-to-use QR codes. What's the takeaway? The easier and more enjoyable your mobile user experience, the more you'll see your business grow and thrive.
Need Help Creating a Mobile-Optimized Website?
In 2021, mobile website optimization is no longer optional. With more mobile web users than desktop users, you're missing valuable opportunities to bring new customers to your business.
Of course, creating a mobile-optimized website is easier said than done. That's where we come in. At DigiBrand Studios, we can design an amazing custom website for your business that's mobile-optimized and SEO-friendly.
Contact us today and let's discuss your website needs!
https://digibrandstudios.com/wp-content/uploads/2021/10/mobile-optimized-website.jpeg
1334
2000
Digi Brand Studios
https://digibrandstudios.com/wp-content/uploads/2018/02/DBS-Logo-340x156-1.png
Digi Brand Studios
2021-11-03 18:39:00
2021-10-20 18:41:00
3 Important Benefits of a Mobile-Optimized Website