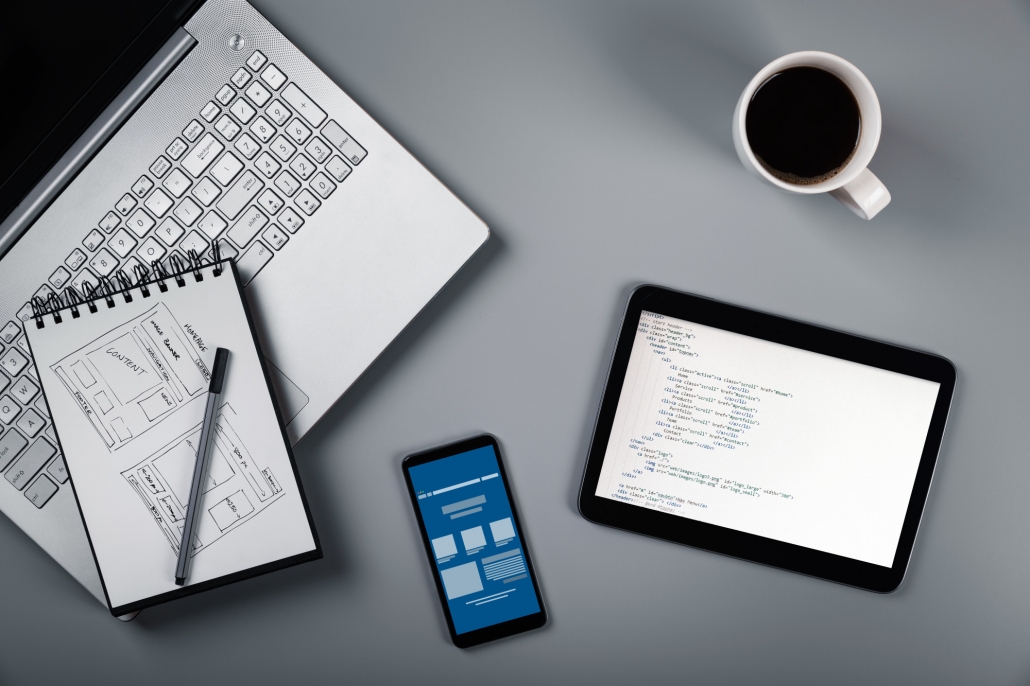 Did you know that 75% of a website's perceived credibility is determined by the overall aesthetics?
With that in mind, having the best website should be a priority for every business in the digital age. But many business owners are unsure about web design cost, what it entails and what is good value for money.
If these are some of the thoughts or questions you have had when planning web design, this is the article for you, so read on for the answers.
Cost to Design a Website
Arguably, a website and a business's online presence are quickly becoming a space where no expense should be spared, but every business has a budget and wants to get the best return on its investment.
You likely don't want to hire a designer, a programmer, a marketer, testers, etc. So a web designer or agency is critical to your success.
Factors That Affect the Price
The overall cost when designing a website breaks down to several factors before anything ever actually gets put together and goes live online. You need an experienced web designer, a domain, hosting and server set up, and all the programs and tools to take the ideas into digital reality.
Design experience is vital because while many people might dabble in programming, there is a lot more to bring a website to a functional level to deal with hundreds or thousands of users and look fantastic.
So what are the most important factors to consider when hiring a web designer? Here are the top four;
1. Custom Web Design
There are plenty of budget sites out there that have pre-built websites and templates.
The big drawback with this is that you are extremely limited in what your website can actually do. You are also tied to a service that can either add or remove features as they see fit.
If they change aspects of their software, you have a massive learning curve to make adjustments on the website.
Custom web design from professionals essentially gives you access to limitless features depending on your budget and timeframe.
2. Extra Functions and Features
As we mentioned, functions and features on a website are what takes up the bulk of design time. Pre-built websites don't have much flexibility because it gives you a base set of options, and that's it.
If you are an online store and you want to include a way for people to make a purchase, a designer can set that up for you. But even more, they can implement features like storing customer details to return and shop with maximum convenience.
3. Mobile Accessibility
Today, internet users access websites through a few different devices. The most commonly used with over 50% of users is on mobile.
With that in mind, making sure your website is accessible and optimized for mobile is vital for your success.
4. Marketing and SEO Optimization
Marketing and SEO are the ways business grows and get recognized online.
Having a web designer who keeps this at the forefront of the design process can differentiate between a thriving website and an inactive one.
Web Design Cost That Is More Than Worth It
Web design costs will be different depending on exactly what you need, but why not look at some of our previous work to get a feel for what we can offer your business.
If you are ready to take the next step and get your digital presence in top shape, get in touch now.
https://digibrandstudios.com/wp-content/uploads/2021/07/web-design-cost.jpeg
1333
2000
Digi Brand Studios
https://digibrandstudios.com/wp-content/uploads/2018/02/DBS-Logo-340x156-1.png
Digi Brand Studios
2021-07-28 17:40:00
2021-07-19 17:41:48
Web Design Cost: 4 Factors to Consider