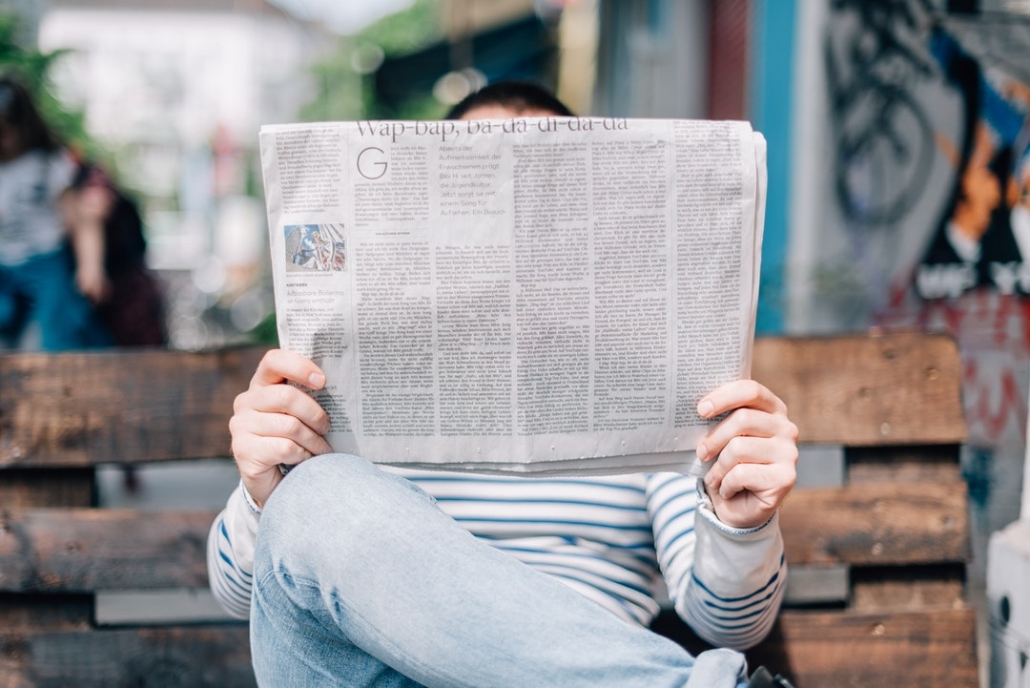 Don't be fooled. Print marketing is by no means obsolete. Traditional formats still have relevance, and sometimes even surpass the ROI gleaned from digital advertising.
Brand promotion and marketing via magazines, direct mail, and billboards are still seen as trustworthy and have proven effective—especially when combined with digital marketing campaigns.
So, how should you still use print marketing? Traditional and digital ads both aim to attract customers. By shunning print marketing, you're leaving a sizeable portion of your potential audience out of the loop.
Let's look at ways that print marketing can complement your online marketing efforts.
Use Online Tactics in Print Media
You will already have data on customer preferences for particular products and services from your CMS (customer management system). Also, your online ad campaigns will give you data on which ads had PPC success.
Take all this data, and formulate a direct mail flyer campaign, say, with the ads or brand promotion that were the most successful. As a result, you gain leverage from your online activities by selecting the best bits and translating those into print media.
Use Print Marketing Promotions to Get People Online
The most basic version of this is the billboard urging you to visit a website. According to statistics, people retain information that they read in print better. If the billboard is part of a specific campaign (and prizes are offered to website visitors), you could grow your online engagement this way.
It should be noted that whether on screen or on paper, your branding should be consistent across all media.
Not Everyone Is Online
It's great if you have a scheduled marketing plan functioning across all social media platforms. But the newsflash is that there are still people who spend only a tiny part of their lives online.
These are the folks who will respond well to advertising in newspapers and magazines, catalogues, direct mail, and flyers at POS in stores. Printing does not need to be confined to paper.
Printing on promotional items such as free T-shirts if someone buys more than a certain amount from your online store can act as a huge purchasing incentive.
And then there is printing on every one promotional item imaginable, from ballpoint pens and flash drives to coffee mugs and baseball caps.
A recent Forbes article on business cards is a timely reminder that this useful piece of print media has life in it yet. At Digibrand Studios, we offer a printed stationery service that dovetails well with our web design and marketing expertise.
Integrate and Innovate
Print marketing these days makes you stand out from the vast swathes of businesses competing online. You gain enormous leverage from demonstrating that your company lives in the real world, with the rest of us.
There are encouraging statistics showing that under-20s are not entirely zoned out of print. It's becoming trendy to read magazines again. A pull-out ad in the right magazine could be the best thing since sliced bread for your business.
Or the best thing since an online ad offering to deliver sliced bread to your doorstep.
Get in touch with us. We'll be glad to work with you on your next print marketing campaign so that you can reach your untapped audience directly, with style.
https://digibrandstudios.com/wp-content/uploads/2020/09/print-marketing.jpg
721
1080
Digi Brand Studios
https://digibrandstudios.com/wp-content/uploads/2018/02/DBS-Logo-340x156-1.png
Digi Brand Studios
2020-09-16 15:24:00
2020-09-08 15:24:34
Should You Still Use Print Marketing? What You Need to Know