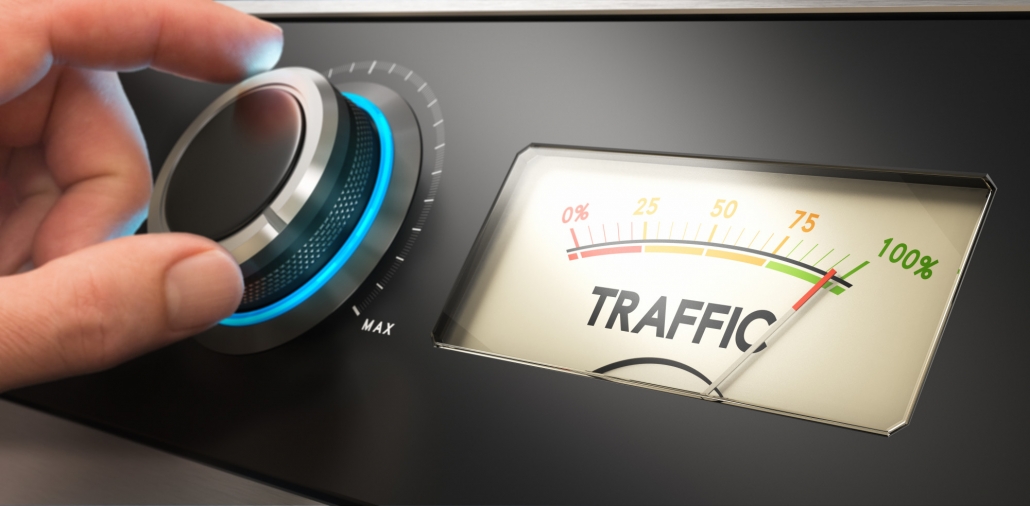 Less website traffic = fewer customers.
It's the simplest equation of all. If there are fewer people viewing your website and learning about your product, then (all other things held equal), you'll bring in fewer customers and make less revenue.
That's why seeing your website traffic decrease can be one of the most concerning things, especially for a young business. If you've been experiencing traffic drops recently and are worried about the implications for your organization, then don't worry.
You're in the right place.
In this article, we're going to go over a couple of the most common causes for website traffic decreasing. We'll also discuss how a marketing agency can help you get back on traffic.
Poor Search Engine Optimization
The first and foremost reason that you are seeing a drop in website traffic is likely that you are losing in the search engine results. A competitor is taking over the top spots that users click, and thus your website has been banished to the rarely-frequented bottom of the search listings.
One of the best website tips for business owners is to hire a marketing agency. The right agency will implement SEO (search engine optimization) practices on your website. The importance of SEO for website traffic cannot be understated. The importance of SEO for website traffic cannot be understated. The better you rank on Google, the more credibility you build and the more traffic you'll get.
There are several technical and non-technical factors to SEO. The technical factors are related to website architecture. Consequently, they're quite tricky to implement. That's one of the top reasons to hire a marketing agency. Our resources know how to master SEO both from a technical and from a content-based perspective.
Unattractive Design
Another common cause of decreasing amounts of website traffic is unattractive design. Remember that there are two kinds of traffic: net new and recurring.
It's often very easy to focus on net new traffic, but the truth is that recycled traffic is a goldmine of missed opportunity. The folks that hop on your website and leave shortly after are ones that you might have been able to entice into becoming customers. But, they were turned off by your website's unattractive design.
By incorporating the latest and greatest web design ideas, you can ensure that your website visitors visit your site again and again, increasing your traffic as well as the chance that you'll convert them into paying customers.
In addition, a high bounce rate (a single-page session) will negatively impact your search engine rankings. Thus, focusing on developing a good website will not only keep your website visitors around but will serve a double purpose in improving your search engine rankings.
Hire a Marketing Agency to Fix Decreasing Website Traffic Today
There you have it. Equipped with this guide to increasing website traffic, you should now be far better informed as to how a marketing agency can help you get more customers from your online channels today!
If you want more traffic, then be sure to take a look at our SEO services before you leave!
https://digibrandstudios.com/wp-content/uploads/2021/02/website-traffic.jpeg
983
2000
Digi Brand Studios
https://digibrandstudios.com/wp-content/uploads/2018/02/DBS-Logo-340x156-1.png
Digi Brand Studios
2021-03-01 18:17:00
2021-02-15 18:18:54
Why Your Website Traffic is Down and How a Marketing Agency Can Help