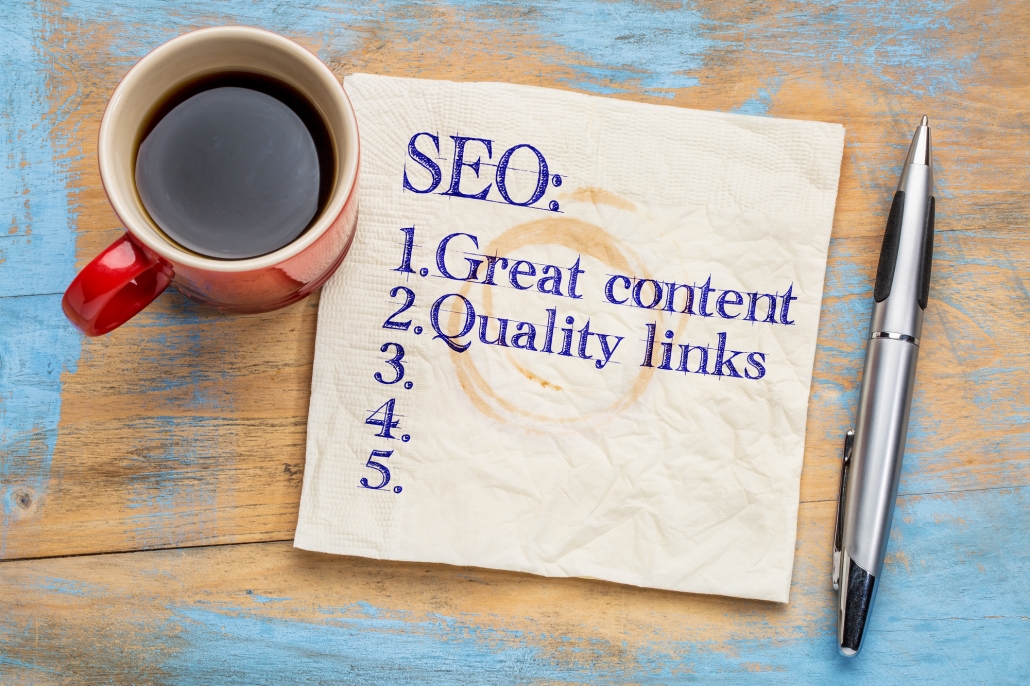 If 81% of people search online for products and services how can you make your business reach the top of the list?
Search engine optimization and search engine marketing are both used to advertise companies on Google. The search giant continues to dominate, holding the highest market share. But what type of marketing should you focus your efforts on?
This article examines the main difference between SEO and SEM.
You'll learn the fundamentals of both types of search engine advertising. How SEM vs SEO will shape your marketing strategy. And how to attract targeted visitors from Google.
Read on to discover how search engine optimization and marketing can propel your business to achieve the best results.
What is SEO?
SEO or search engine optimization means ensuring your website ranks well on Google search.
The three different types of SEO include:
On-page/on-site SEO
Off-page/off-site SEO
Technical SEO
On-page relates to changes made to the content and structure of your web pages. For example, including keywords in your heading tags, page titles, and links.
Off-page SEO is all about creating solid backlinks to your web pages.
Backlinks or inbound links are web links from related sites. Google values these connections but only if they come from a reliable source. Spam or fake backlinks will only get you into trouble.
Technical SEO means how your site loads and works. Google loves websites that are fast, mobile-friendly, and secure.
What is SEM?
Search engine marketing or SEM includes any form of paid advertising on a search engine or their partner sites.
Google Ads is a perfect example. The system uses the pay-per-click (PPC) model which means advertisers only get charged when their ad gets clicked.
SEM ads sit above the traditional Google search results, also known as organic listings.
Google places a small 'Ad' box beside the advert to differentiate it from the other results. And advertisers choose the keywords for their ads to appear alongside.
Ads also appear in the form of a product image carousel which appears for certain phrases at the top of the page.
What Is the Difference Between SEO and SEM?
The main difference between SEO and SEM is very simple: cost.
The PPC marketing system charges for every ad clicked. That cost relates to the popularity of the related keyword. The higher the demand the higher the cost per click (CPC).
On the other hand, organic listings are free.
You don't pay for Google to list you in their search results. The system uses hundreds of factors to determine a site's position. And SEO focuses on those to help improve your ranking position.
The SEO and SEM Professionals
The main difference between SEO and SEM is that one requires payment.
Yet many companies believe that optimizing their site is simple. That by pasting some keywords and adding some backlinks their site will appear on page one.
Digi Brand Studios knows the right way to market your business website on Google.
We don't employ an SEO vs SEM approach like some search engine companies do. Instead, we blend both techniques to achieve the best results.
Our fully-managed SEO Professional service offers an aggressive strategy to drive targeted traffic. We also specialize in local SEO to ensure you appear for localized search queries.
Contact us today to see how Digi Brand Studios can help you rise to the top of the search engine rankings.
https://digibrandstudios.com/wp-content/uploads/2020/12/What-is-SEO.jpeg
1333
2000
Digi Brand Studios
https://digibrandstudios.com/wp-content/uploads/2018/02/DBS-Logo-340x156-1.png
Digi Brand Studios
2020-12-01 21:17:24
2020-12-01 21:17:27
This Is the Main Difference Between SEO and SEM