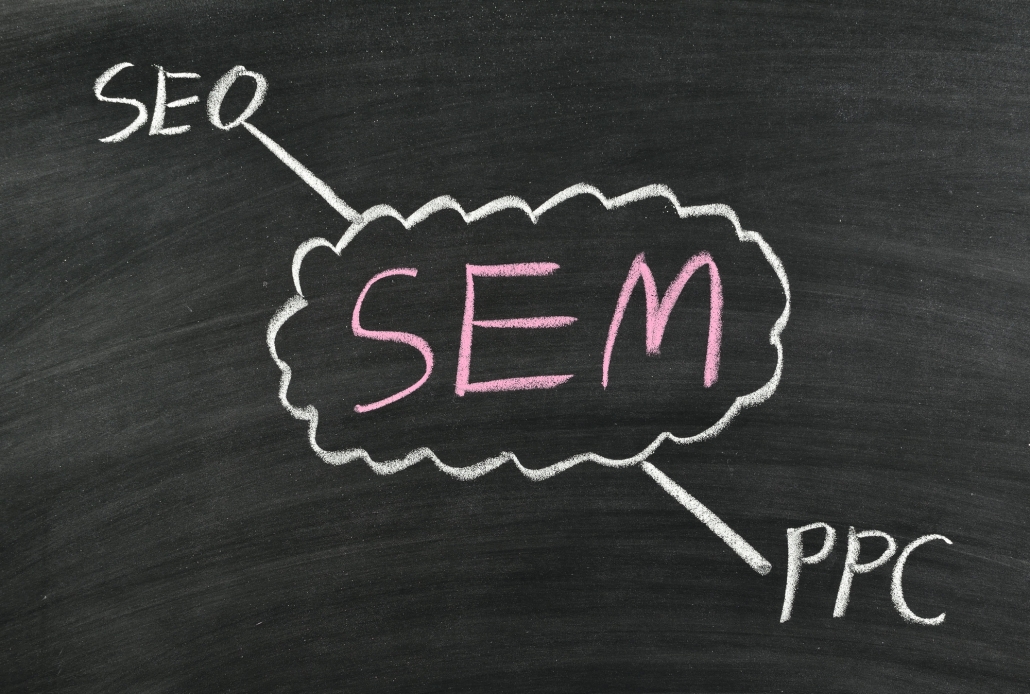 In starting a business, success or failure depends on one thing.
Getting eyes on what you do.
In the good old days, even your grandparents understood basic ideas. Get your ads on the TV, radio, a good sign, or simply hand out flyers and you could be onto a winner. And then along came the internet.
It's where 93% of Americans are, but the stress of figuring out how to market to them is enough to make some of us break out in hives.
Step in SEO and PPC.
But in the contest between SEO vs PPC for your business, what comes out as a winner? What are the key differences? Can you use both?
Let us fill you in on all you need to know.
SEO: The Long Game That Pays off
So what is SEO? Search engine optimization—contrary to what the name suggests, involves optimizing your site to appear high in search engine rankings.
This is done via several simple but specialized techniques, such as focusing on consistently producing content (blog posts, articles, etc.) that falls in line with what people are looking for.
If you are looking for something and a search engine forces you to trawl through 5 pages until you find a relevant answer, you're going to start looking somewhere else for your answers.
In a simple case of "I scratch your back and you scratch mine" by using expressions and topics that people are looking for, you signal to the algorithm that you're the real deal and can be trusted. You help them remain helpful, and they can potentially reward you with the holy grail, appearing on the first results page.
PPC: Quick and Effective
PPC stands for pay per click and, in contrast, is a way of guaranteeing visibility for you and your business. By leveraging platforms like Google Ads, you can set up a campaign to run when people search for key terms.
You have to bid against other businesses doing the same, but if you win, you are guaranteed the top spot on search results above other organic search results.
SEO vs PPC: Understanding the Differences
The first thing to highlight is that it doesn't have to be a case of SEO vs PPC. A good strategy in a perfect world would make good use of both. But there are two keys to understanding the difference between SEO and PPC.
Firstly, cost. Other than the time and potential expense of creating consistent content, SEO is free. In contrast with PPC, you pay for leads that click through to your site. The more competitive the keyword, the more expensive the bid.
The second is visibility. There is no doubt about it—if you have a product or a time-sensitive offer, PPC means people will see it. Its value lies in a kind of instant exposure that SEO can't guarantee and isn't set up to provide.
Which One Should You Choose?
So what wins in the battle between SEO vs PPC?
We'd hate to be party poopers, but the answer depends much on you. Every business is different and giving you a black or white answer would be doing your personal case a disservice.
What we can say, however, is that the real key to making your business grow isn't in SEO vs. PPC, but in aligning your goals with your marketing strategy, something that we at Digi Brand Studios can help you with.
Working with us, you can be sure to have a clear, effective, and most importantly, measurable plan to get your business flying today.
Reach out and see what we can do for you.
https://digibrandstudios.com/wp-content/uploads/2021/04/seo-vs-ppc.jpeg
1348
2000
Digi Brand Studios
https://digibrandstudios.com/wp-content/uploads/2018/02/DBS-Logo-340x156-1.png
Digi Brand Studios
2021-04-29 15:25:00
2021-04-29 15:28:21
SEO vs PPC: The Key Differences Explained